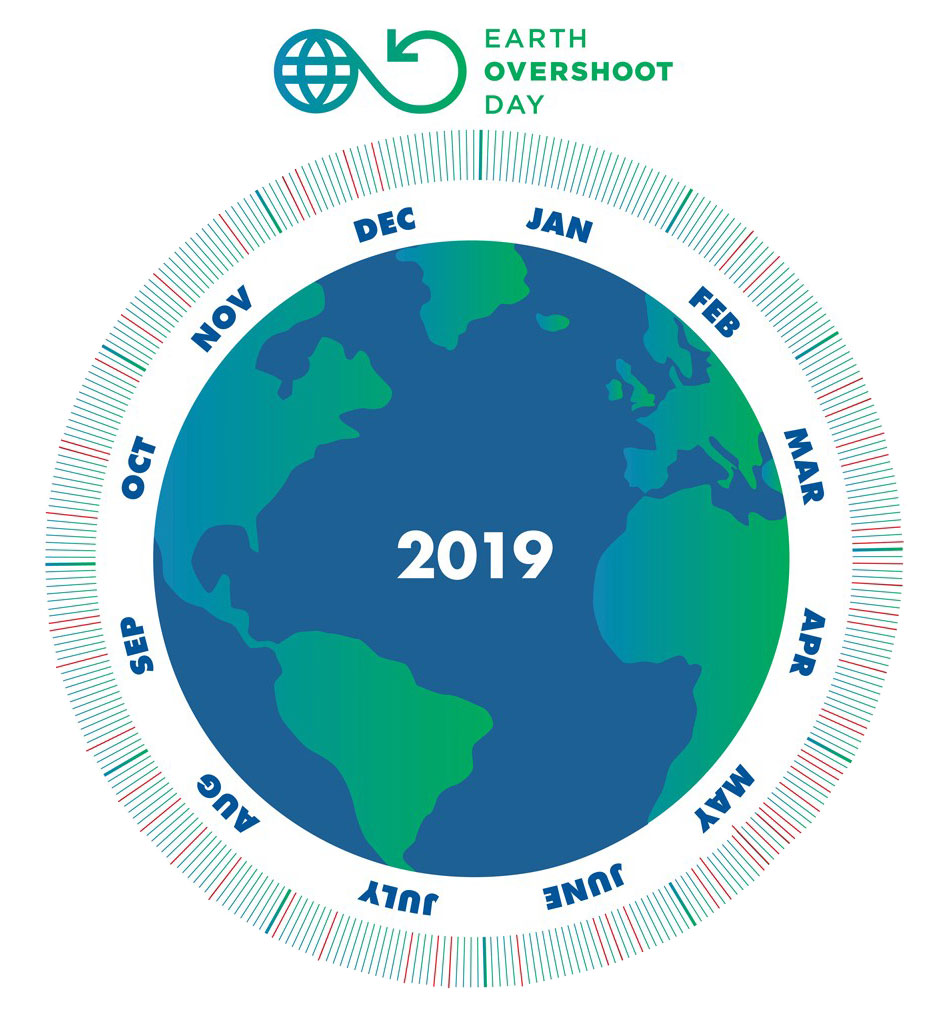 1970年,科学家们首次启动这项研究项目,那年的地球资源超支日是12月31日,而到了2019年时,则提早到了7月29日。
二氧化碳排放是造成地球资源超支日逐年提前的主要原因,同时人类对资源日益增长的需求进一步损害了地球资源的再生能力。发达国家的地球资源超支日通常比发展中国家早。2019年,新加坡的资源超支日是4月12日。
如果我们能将地球资源超支日逐年后延5天,那么,在2050年前,才能有足够的资源满足我们每年的消费需求。
通过改变饮食结构便能有效地延缓地球资源超支日。比如,每日将素食和果蔬的摄入比重提升至50%,就可以将地球资源超支日延后15天。若全球碳排放量减少50%,那当年的地球资源超支日便能延后93天。
Earth Overshoot Day was 29 July in 2019, it was 31 December when scientists have initially launched this research project in 1970.
Carbon dioxide emission is the main reason behind the annual revision of the Earth Overshoot Day, which is earlier year after year, and our growing demand for the resources further compromises the planet's regenerative capability.
Earth Overshoot Day for developed nation is usually earlier than developing nations. This year, Earth Overshoot Day for Singapore, was 12 Apr 2019.
If we move the date of Earth Overshoot Day back 5 days annually, mankind will be enough resources to meet our total annual demand before 2050.
Opportunities for action are available today and it can be achieved fairly easily. For instance, replacing 50% of meat consumption with vegetarian food would move the date of Overshoot Day by 15 days; reducing the carbon component of the global Ecological Footprint by 50% would move the date by 93 days.